We all want to live long, happy, meaningful, healthy lives. Genes may indeed have a role in the likelihood of living a long life, but we all know it's the everyday lifestyle choices that will ultimately determine the quality and length of our lives.
Pick up any magazine and you will find a plethora of diets, fads, do's and dont's. Yoga advocates a vegetarian diet. Over the past 40 years, this is what I have found that works best for me, and ultimately, my guests. Vegan High Raw.
When we reduce or eliminate ANIMAL PROTEIN, miraculous changes happen quickly. Energy levels sore.  Animal proteins take longer to digest and more energy to do so.  You are also ingesting the synthetic hormones and antibiotics given regularly to the animals. Excellent protein can be found in vegetables, seeds, nuts, and NEW EARTH Blue Green Algae. These sources are far more sustainable than factory farmed animals, cost less and secure a long healthy life.
Cutting down or eliminating "grasses" such as wheat, rice, corn, etc, helps clear away brain fog and also melts body fat (animals are fed grains to make them fatter!!).  Grains turn to sugar once digested, leading the way to Diabetes. Alzheimer's is now being called "Type 3 "Diabetes. Books such as"Wheat Belly" and "Grain Brain" expose the truth about grasses.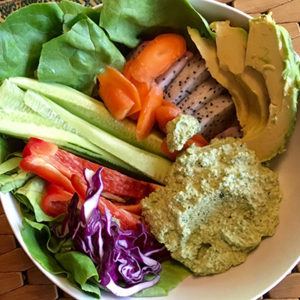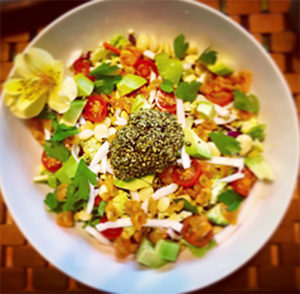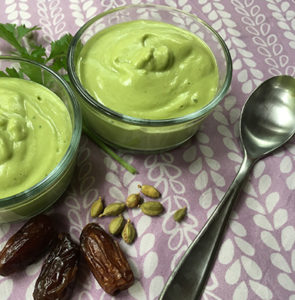 FRESH VEGETABLES are loaded with phytonutrients (nutrients that give food COLOR) as well as vital vitamins and minerals. Vegetables are medicine. Loaded with fiber, they sweep our intestines clear of toxins and crud.
FRUITS are nature's sweets gifts. Loaded with moisture, energy-giving sugars along with important fiber, fruits are cleansing and rejuvenating. AND they are delicious. We have the luxury of eating fresh picked tropical fruit locally grown and from our trees!
WATER is often forgotten, and yet, it is of upmost importance! We need to be washing our systems with water every few hours. The recommendation is drinking half your body weight of water in ounces every day.This one practice alone will give you clearer thinking, reduce food cravings and increase energy and vitality. Our water at Casa Verde comes from our own mountain spring, the freshest, purest water you will find anywhere. Avoiding water spiked with fluoride, industry chemicals, and even prescription drugs (found in municipal water systems) goes a long way to ensuring a long vibrant life.
WILD BLUE GREEN ALGAE is earth's first food. It sits low on the food chain, supporting all life, boasts 60 % protein, the highest concentration of Chlorophyll found anywhere and jammed with ALL the minerals and micronutrients we need to live vibrant lives. Algae fills in nutritional imbalances. Our bodies absorb it like a thirsty sponge and you begin to notice how much better you feel. I have been ingesting NEW EARTH blue-green algae for a few decades. It's WILD, it's pure, it's potent and it's an amazing super food. Watch the video below and check out this link to order algae with satisfaction guaranteed and a 10% discount
Check out this link to order algae with satisfaction guaranteed and a 10% discount
Ready to book your transformative retreat? Click below to get started!